A 4 way switch wiring diagram is the clearest and easiest way to wire that pesky 4 way switch.
I have a few of the most common ways in wiring a 4 way switch to help you with your basic home wiring projects.
OPTION #1:Power to light switch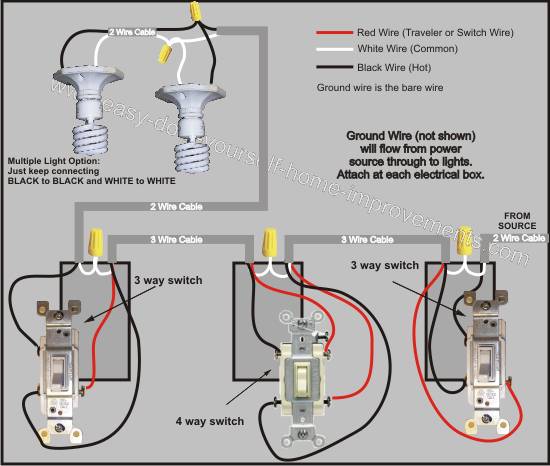 ---
OPTION #2:Power from light fixture to light switch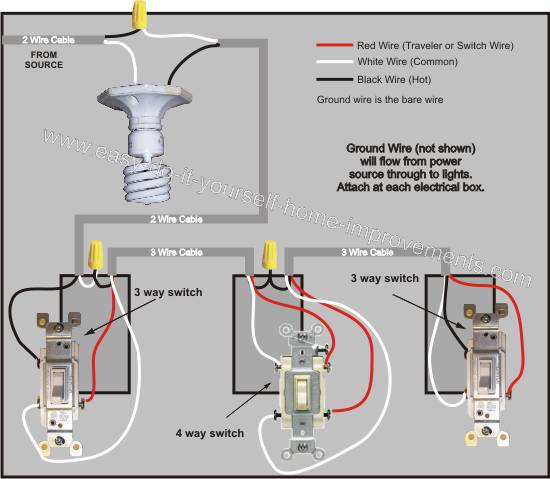 I hope these light switch wiring diagrams have helped you in your 4 way switch home improvement project.